Better ShopSabre Router Dust Boot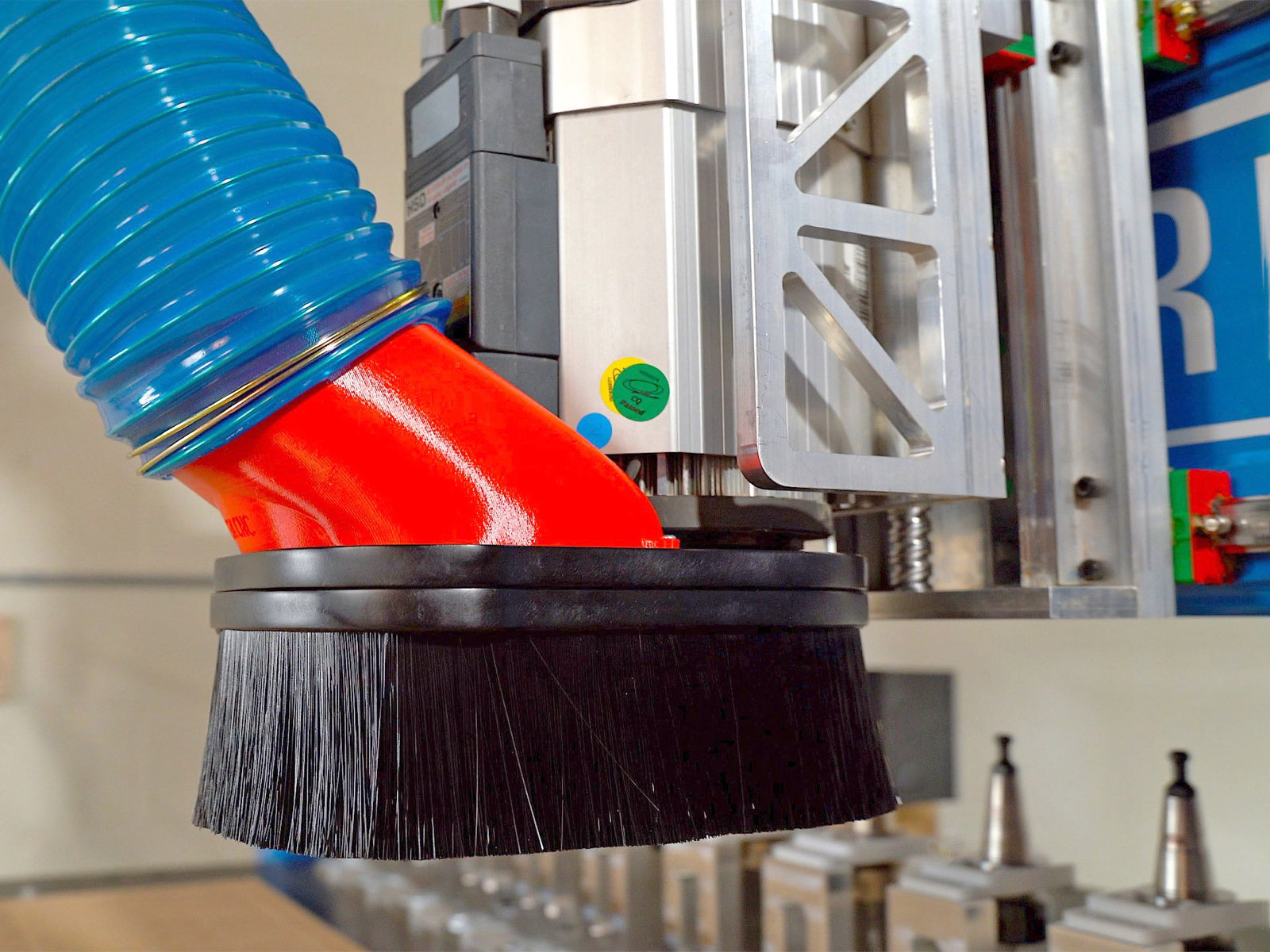 Increase your ISO 30 CNC Router tool capacity & improve dust collection with our ATC Pedestals.
It works splendidly with our PDX CNC Dust Boot.
Add Tools and Improve Dust Collection 
See it in action in video below.
WAYS TO SUPPORT US
Dust Boot Available Now
BIG CFM BOOST
Our Dust Boot has a standard 5-inch intake port. Theoretically this allows 545 CFM which improves from the 3.4" internal port on the stock ShopSabre dust boot port (~288 CFM).
EASY NO-MODIFICATION SWAP
No need to modify your ShopSabre CNC Router. You can swap out your existing dust boot with ours in a couple minutes.
MORE COMPACT AND FOCUSED
Making the boot more compact and our air intake closer to the cutting action means more focused airflow to better extract chips before they go airborne.
WORKS WITH
HSD 5HP & 10HP spindles - more to come, see compatibility list on product page.
See FAQ's here.



DO US A FAVOR —
SUBSCRIBE TO OUR YOUTUBE

?  

Click to subscribe ⤴
---