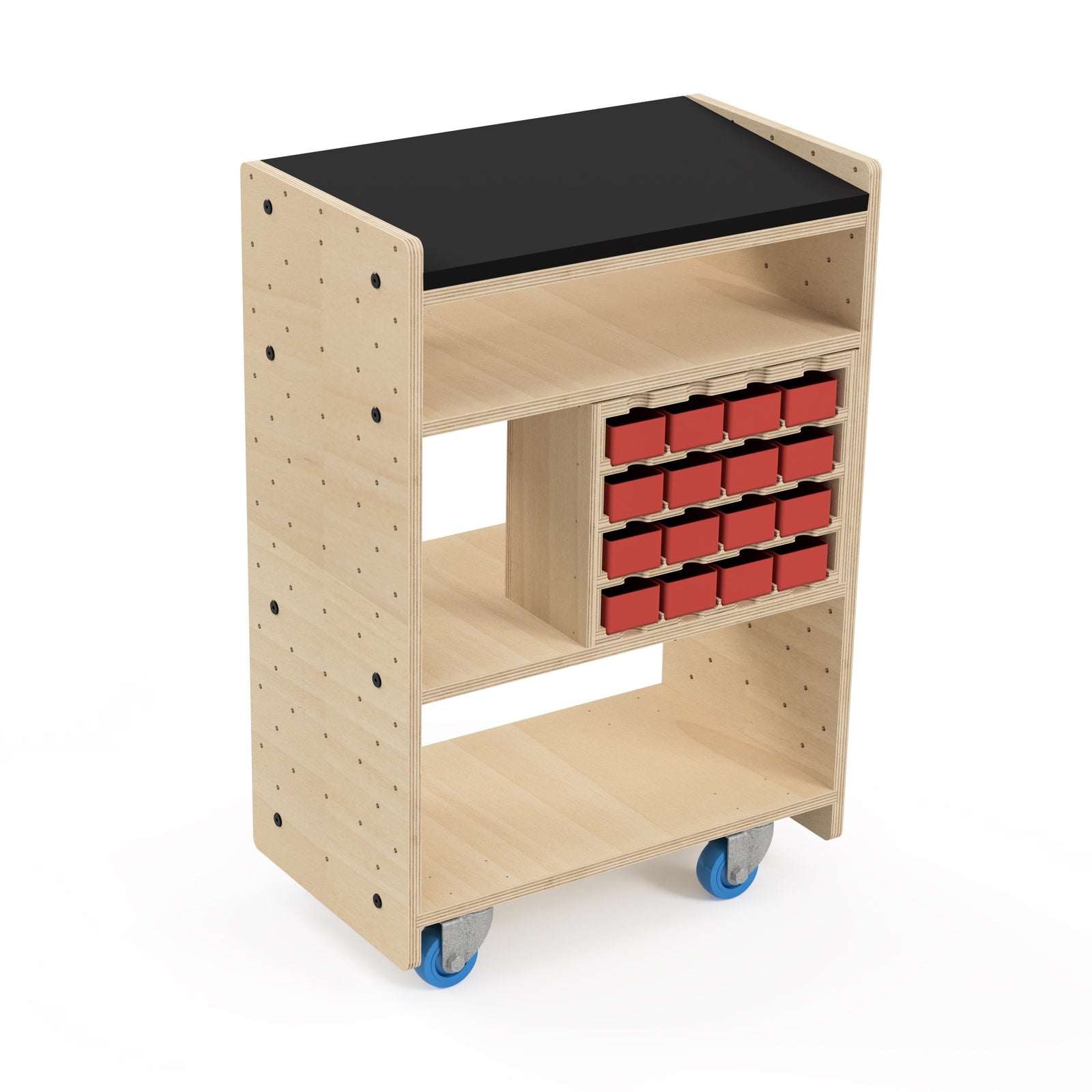 We once had a table from a big box store that we put at the front of our CNC. It held most every tool we needed. It also collected parts that were good, parts that were bad, scraps of material, many many many hold down screws in varying lengths. Oh – did I mention this was also our router table?
These days are no more.
We designed a purpose-built cart that holds every tool we need and doesn't let you stash all that other junk on it incidentally.
make it lean-mise en place
Ever lose your caliper, 1-2-3 block or can never find the right length of screw to hold down that odd piece of hardwood to the CNC? We have a solution.
Our Modular CNC Cart is ready for purchase and is ready to make your CNC area orderly and reliable. A short list of features:
Sides have a Modular Grid for shelving and custom fixturing

Angled Kaizen foam top only fits the tools you need most

Multiple adjustable shelves

Casters for smooth and easy movements

Optional Hardware Caddy to organize your small things

Make your own tool storage or buy ours (coming soon)
Our CNC Cart is made from fine birch plywood and will arrive flat packed and ready for finish (if you prefer) with all the hardware, casters, kaizen foam and shelves. You can also get a combo deal with our Hardware Caddy that fits nicely on a shelf or can hang anywhere you'd like.
The cart sides are outfitted with two grids of holes that are designed to allow easy shelf reorganization and to attach quick add-ons like our drill holster or dead-blow (hammer) holder. We have a bunch more of these tool storage options in the works and they will be available soon. All you need are 1/4" bolts and you can make your own tool storage options.
Check out the CNC Cart on our Shop
---