DeWalt Driver Tool Holder Fix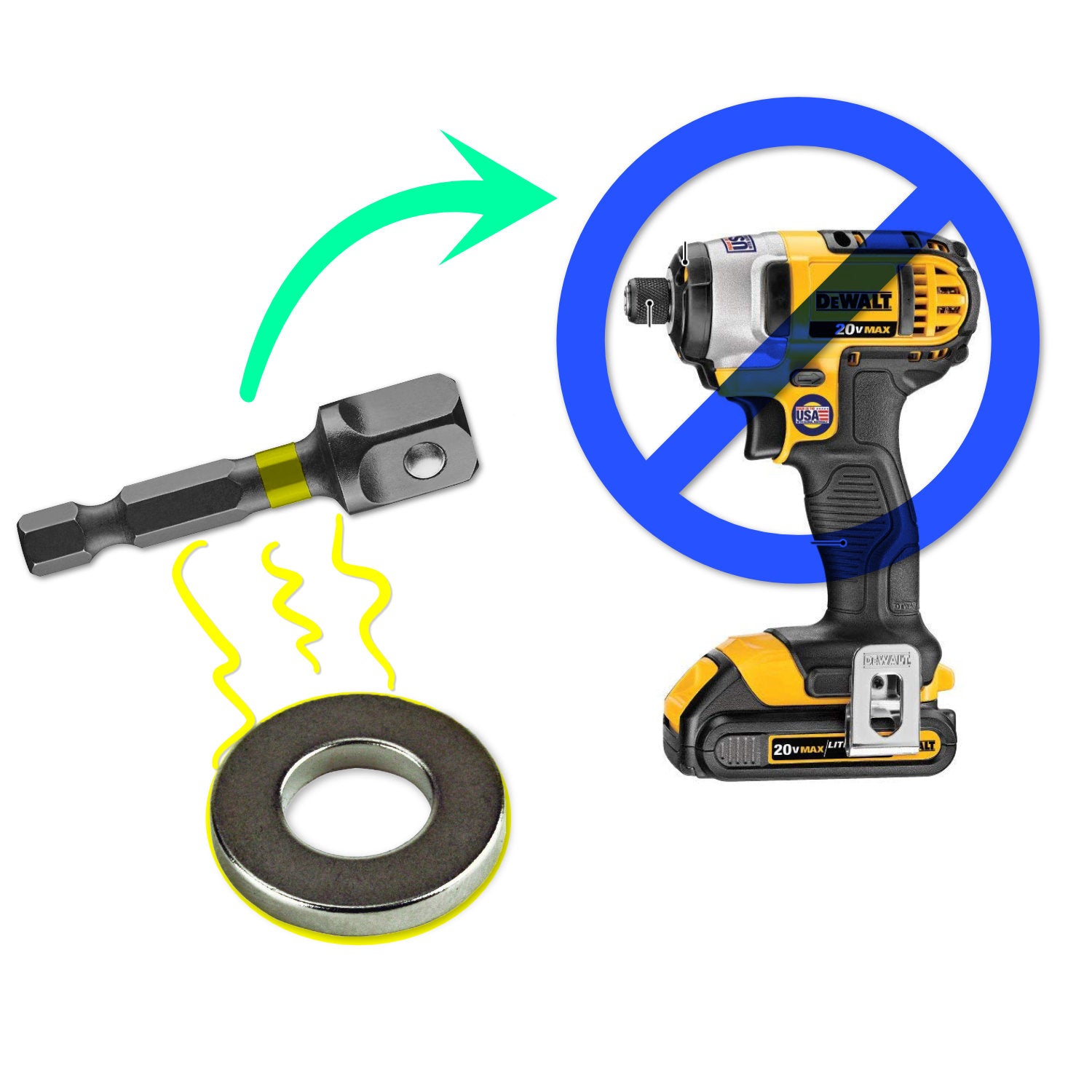 We recently upgraded to a set of DeWalt cordless tools from a cheap refurbished set of Porter Cable. The previous set was aging, and we needed a bit more quality and power.
After much research, DeWalt was the battery platform that provided the most flexibility and quality tools. (P.S. – According to DeWalt, there are 180 tools in this platform.)
However, I was shocked to find that while both of my PC drill & driver had two magnetic tool holders each, the slick new DeWalt had no such feature on either tool. This was unacceptable. I went looking for solutions.
OFF THE SHELF
Fastcap makes this clunky looking solution, which, honestly seems overpriced and less powerful.
Super Glue & Super Magnets
MAGNETIZE Your own
Pick up some neodymium magnets (Mine are 3/4"D x 0.1") – Round on Amazon, Bar on Amazon, or from HD
Use super glue 2P•10 with activator – (I tried without activator and the glue just wanted to slide around and made a bit of a mess).
Apply glue to one side of the magnet.
Spray activator and quickly apply light pressure to drill. Don't glue your...
 
Now, add magnets to everything. Obviously, DeWalt drills are not the only thing that need a pick-me-up. What else have you tried this on?
Follow us on your favorite:
---