The Duct Tower: Tame your Dust Collection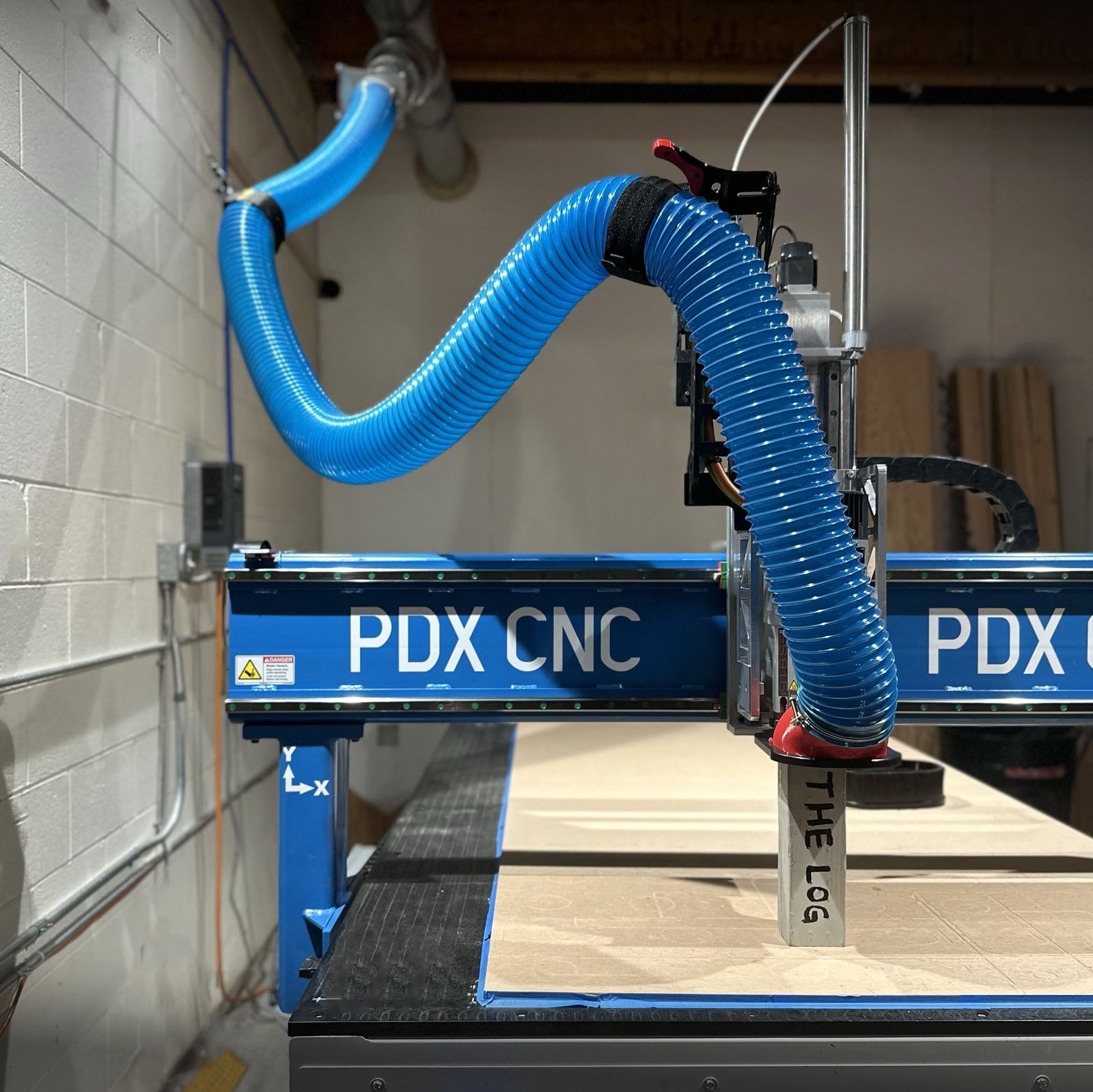 Are you tired of your dust collection duct getting in the way of your CNC router? Do you want a simple and effective solution that will save you time and frustration? If so, you might be interested in the Duct Tower.
The Duct Tower is an armature that attaches to your CNC router's spindle assembly and holds your dust collection duct from getting tangled up.
Prevent your duct from tangling on the Z-balancer or anything else that might interfere with your cutting process.
The Duct Tower has several features that make it a great addition to your CNC setup:
Compatible with 4-6 inch dust collection ducts.

It has a soft claw that grips your duct without damaging it.

Multiple angle adjustments for different just-right install.

Includes a hook and loop wrap and a twist tie for extra duct control.

Made of powder-coated steel for durability and stability.

Easy to install on most ShopSabre CNC routers (and others).
The Duct Tower will help you improve your production, reduce waste, and end frustrating ducting tangles. By keeping your dust collection duct out of the way, you will avoid unnecessary stops, restarts, errors, or accidents. You will also enjoy a cleaner and more organized work environment.
---