Upgrade your Multicam AU CNC Router Dust Collection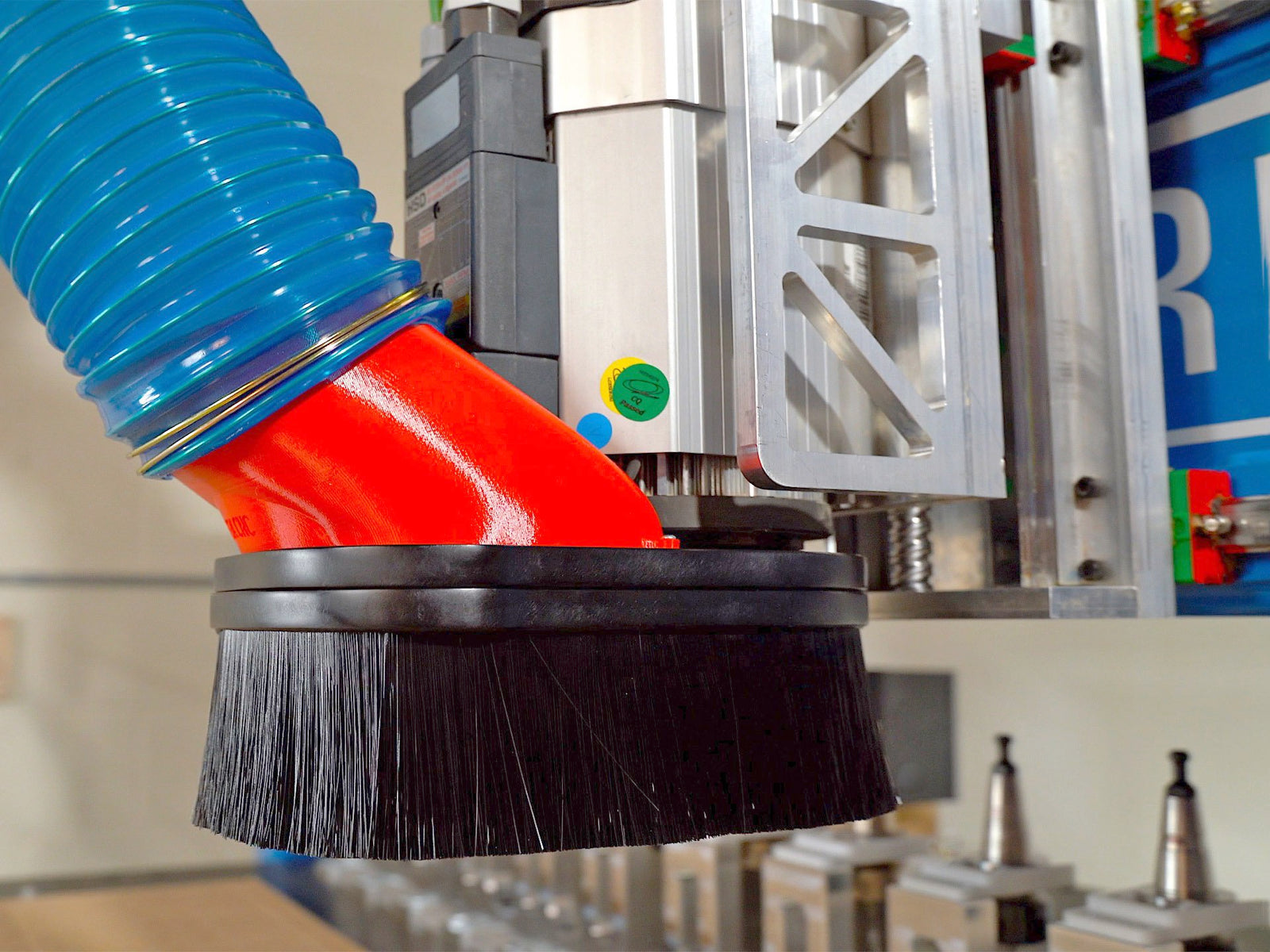 Are you tired of constantly cleaning up dust and debris from your Multicam CNC router? Do you worry about the potential damage that can be caused by a cluttered workspace? Our Dust Boot is here to help.
If you own a Multicam CNC Router with an HSD spindle, you understand the importance of maintaining a clean and dust-free workspace. Not only is a cluttered and dusty environment unappealing, it can also lead to a decrease in efficiency and the potential for costly damages to your machine.
The Dust Boot is an innovative product designed specifically for CNC routers with HSD spindles. It works by enclosing the spindle machining area and effectively collecting dust or debris that is created during the machining process. This means that your workspace stays cleaner and more tidy, and your machine stays in top condition.
The Ultimate Multicam Dust Boot
One of the key benefits of the Dust Boot is its simplicity. It's easy to install and requires no maintenance, so you can get back to focusing on your work. It's also durable and built to last, meaning you can use it for years to come without having to worry about replacing it.
Another advantage of the Dust Boot is its versatility. It can be used on a wide range of CNC routers with HSD spindles, making it a convenient choice for any shop. And, because it's designed to be compatible with most dust collection systems, you can easily integrate it into your existing setup.
Overall, the Dust Boot is a must-have for any Australian owner of a Multicam CNC Router with an HSD spindle. Its ability to improve dust collection and keep your workspace clean and efficient makes it a valuable addition to any shop. Don't miss out on the benefits of the Dust Boot – upgrade your machine today.
Dust Boot Available Now
BIG CFM BOOST
Our Dust Boot has a standard 5-inch (127mm) intake port. Theoretically this allows 545 CFM which improves from the 50mm port on the some Multicam machines = +526% increase in CFM.
EASY NO-MODIFICATION SWAP
No need to modify your Multicam CNC Router. You can swap out your existing dust boot with ours in a couple minutes.
MORE COMPACT AND FOCUSED
Making the boot more compact and our air intake closer to the cutting action means more focused airflow to better extract chips before they go airborne.
WORKS WITH
HSD 5HP & 10HP spindles - more to come, see compatibility list on product page.
See FAQ's here.



Order a Dust Boot
---