How to Save Time 3D Printing with Prusa Slicer Arachne
WAYS TO SUPPORT US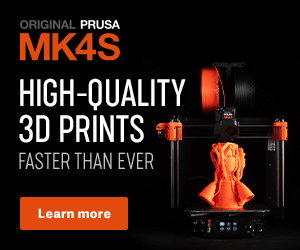 We've been 3D printing constantly while making our Dust Boots. Like any machine there are problems to overcome.
We've had issues with PETG stringing, varying surface quality and were just generally frustrated with constant issues.
Then Arachne came to our awareness and it's fully changed our Prusa MK3S+ prints. Arachne is a new perimeter generator borrowed from Cura that Prusa Slicer now has in Alpha 2.5.0.
Arachne has saved us 50% time with much better quality
Check it out below.

Our Favorite 3D Printing Upgrades
Dust Boot for CNC Routers
Our ShopSabre CNC Router needed an improvement in the dust collection department. After upgrading our ATC Pedestals we set out on designing an upgrade to the spindle Dust Boot.
After hundreds of hours and many iterations we are happy to announce the PDX CNC Dust Boot.
---