Free CAT40 3D Printed CNC Tool Tag Holder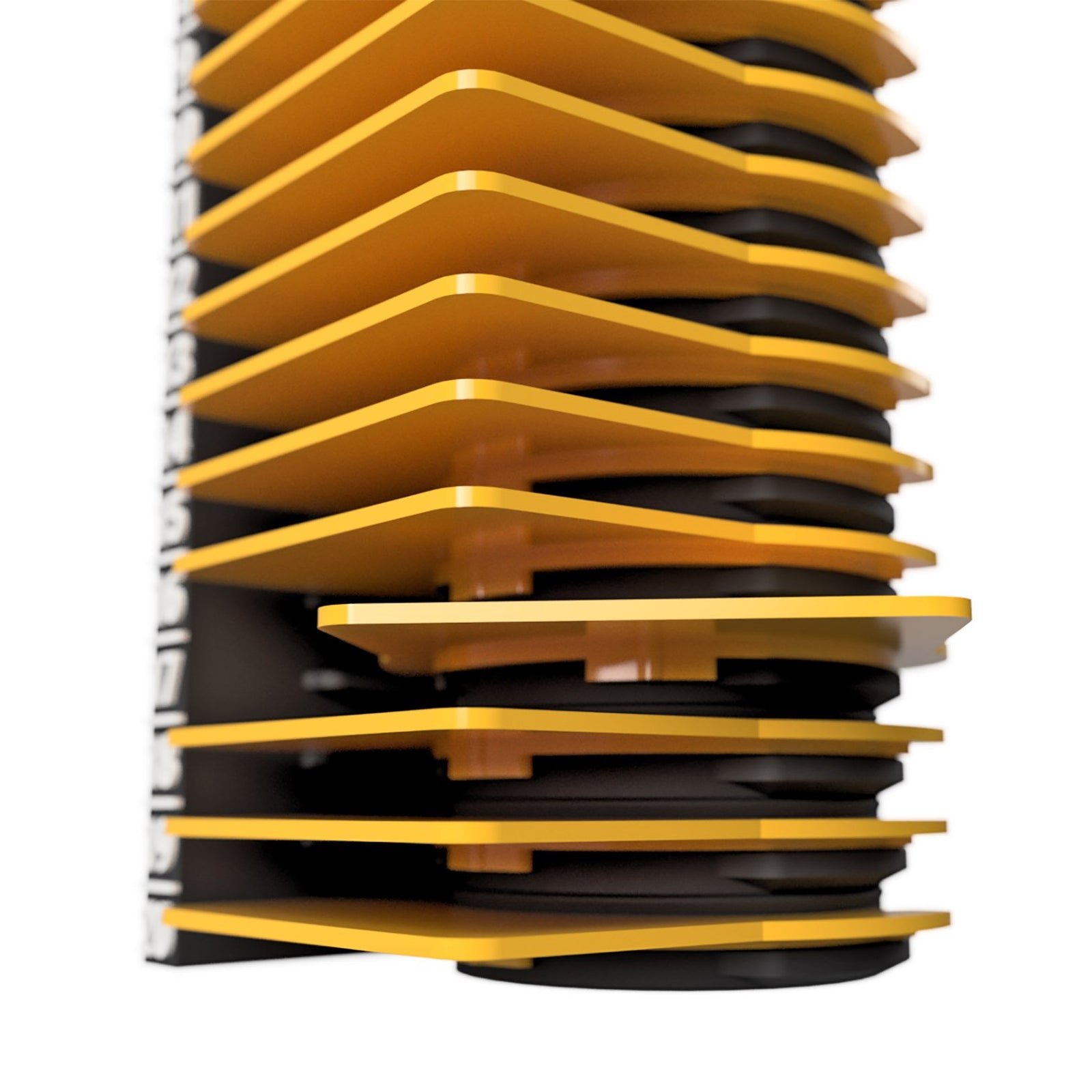 WAYS TO SUPPORT US
Going from one spindle to two adds plenty of objects to your shop. Our ShopSabre Router uses ISO30 tool holders whereas our YCM Mill uses CAT40. Both are common for their type but keeping track of tools is now - a whole thing.
The mill conceals what tools are loaded into it pretty well as it ingests each tool and puts it into a carousel inside. You can't walk over and check what tool is what like you can at the back of the router.
The solution for us and many other shops are tool tags. They are easy and affordable to buy or make. However, once you have put 20 tools into your mill you now have a pile of tool tags to organize.
Enter the Tool Tag Tower –

While definitely not the first, ours has a couple of unique features. I wanted to be able to view a tag without removing it from the holder, or "tower" as we've named it:
✨Rotate to View✨ tool tag label without needing to remove tool tag from holder.

One-Handed Insertion or Removal of Tags (super strong magnets)

As shown (20 Tools) Fits on Prusa Original MK3S

Easy to modify Fusion 360 file - or print our preset 3ML
It's easy to 3D print and if you want we can even do that for you.


Checkout our post on Arachne and how it's totally changed our 3D printing!
PRINT IT YOURSELF
We'll make it for you 👇
Dust Boot for CNC Routers
Our ShopSabre CNC Router needed an improvement in the dust collection department. After upgrading our ATC Pedestals we set out on designing an upgrade to the spindle Dust Boot.
After hundreds of hours and many iterations we are happy to announce the PDX CNC Dust Boot.
GREAT 3D PRINTER TOOLS & UPGRADES
---