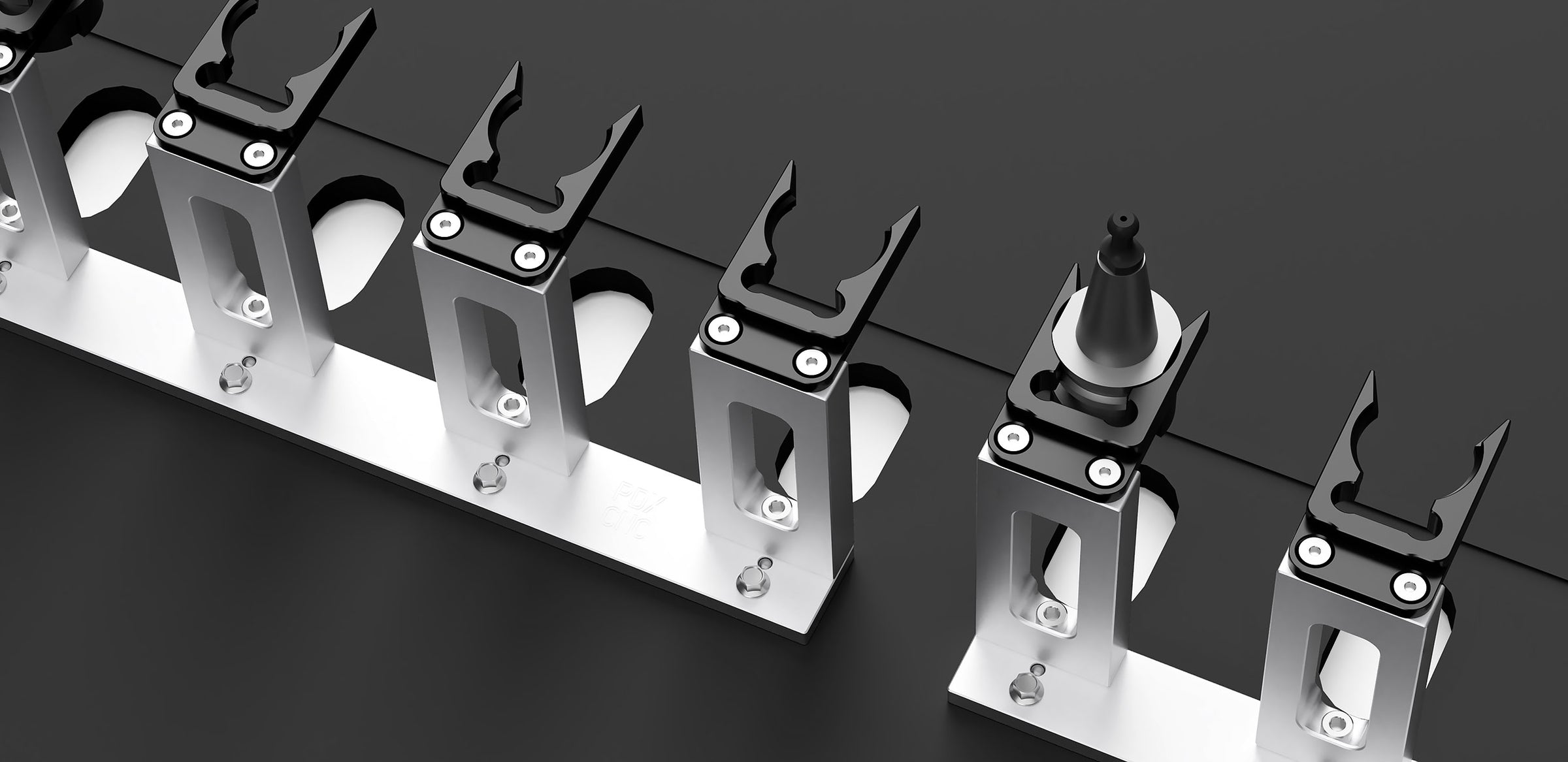 Upgrade your Dust Collection
Fix that blue bar rack that smashes your brushes and makes you have to use a Dust Dock. Take back that time and switch to our ATC Pedestals and Dust Boot. Our Dust Boot improves CFM by up to 89% over the ShopSabre options.

Our ATC Pedestals are designed to be a minimal stand to hold ISO30 tool holders for an Automatic Tool Changing Spindle.
Easy Swap
Our ATC Pedestal Drop-in Kit for ShopSabre PRO and IS models is designed to be a no-fuss, easy changeover. No modifications needed to your machine. Simply change out for our ATC Pedestals in the same mounting holes and then confirm your positions are correct and you're off.
Modularity = Flexibility
The parts of our ATC Pedestals are designed to be flexible. Flexible to work with just about any ISO30 tool changing CNC router. All the parts work together so if you start with a fast-swap Drop-in Kit you can re-use and add needed Risers and simply buy new Forks and Bases.
Upgradable
If you have the need or budget for smaller set of positions but later want to upgrade, simply add on to your system. We're happy to help you figure out the most cost effective way you can get what you want accomplished.
Replacements
If a part happens to get damaged or needs replaced, you only need to replace those parts, not the whole thing like most bent steel options.
Customization
Do you need a slightly different configuration? We can probably make that happen for you as we designed the entire system ourselves - it's all parametric Fusion 360 models. Get in touch for custom solutions!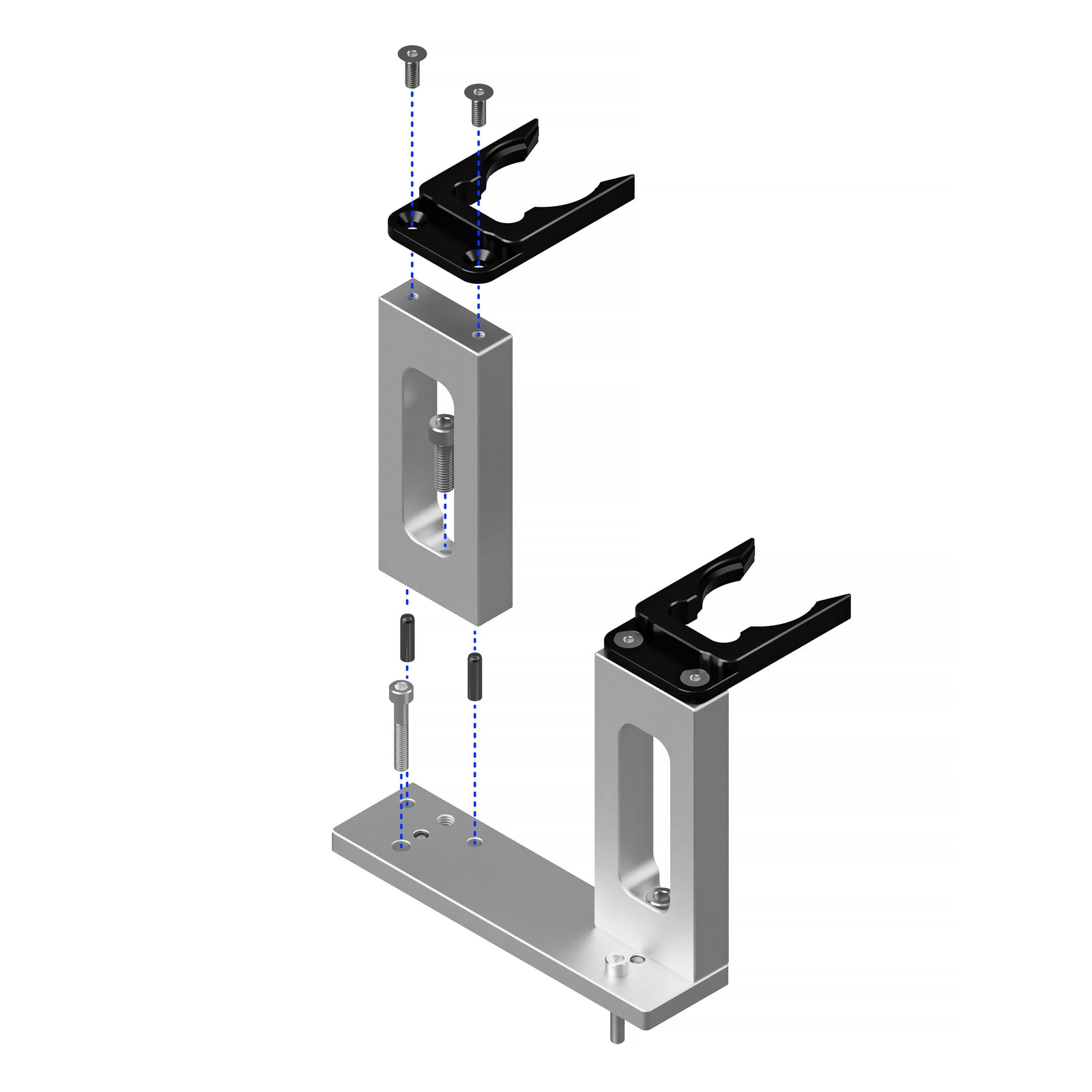 Details
This ATC Pedestal Drop-In Kit is for ShopSabre CNC Router machines to allow for better Dust Collection. ATC Pedestals are Modular with our Standard Riser and Drop-in ISO 30 Fork that lets you swap in our Pedestals without needing to modify your machine.


We have tested this to work on PRO and IS models after 2017 but that doesn't exclude other versions from working.
We also offer New Z-Touch Probe Stands.
Our ATC Pedestals are not exclusive to ShopSabre CNC Routers, but this kit is specifically for mounting on ShopSabres.
Want to add more tools than 10 and improve Dust Collection?
See our Modular ATC Pedestal Upgrade Kits.